Moving to Protect Moonee Valley's Modernist Heritage
We're extremely pleased that Moonee Valley City Council has recently moved to commence a new study of post-war heritage properties across the borough. Council deserves real credit for this - it certainly places them in the vanguard of Australian local government in protecting its inventory of significant modernist and other major post-war building styles. Provided the process is properly seen through to conclusion.
This exercise has proven particularly fraught elsewhere - Bayside Council in Melbourne's Southeast sits on arguably one of the largest and most significant inventories of mid-century modernist residential buildings in Australia, and the heritage community was looking forward to the conclusion of their recent study extending protection to a number of buildings that are notable not merely on a local basis, but certainly on a national, and even arguably (given the preeminence of a number of prominent Australian architects within the international mid-century modernist movement) international scale.
2-3 Oriana Ct, Flemington
On the left is a genuine and apparently in tact Lend Lease Sundowner (an Aussie modernist classic), paired with a 1963 effort from Brine Wierzbowski & Associates
Unfortunately the response from affected property owners in Bayside was particularly ignorant and particularly shrill. To such an extent that Council staff appear to have been placed under severe political pressure by Councillors to turf out the entire basis on which heritage listing is supposed to be applied in Victoria.
Bayside Councillors have shamefully and immorally voted to ABANDON the heritage study, and instead sought to implement a scheme whereby property owners may voluntarily nominate their properties for heritage listing, which of course none of them will, and which will result in no protections being applied to a number of highly significant buildings. Read more about the issue
HERE
.
The Sporting Globe Bar and Grill, Mt Alexander Rd, Moonee Ponds
We don't know much about the history of this building, but it's clearly late modernist, with a splash of 'Route 66'
We look forward to learning more in the study, it's the most significant retail building we've identified for nomination.
This is of course not the methodology that is supposed to be mandated by the planning process in Victoria, and it follows a similar debacle at the City of Boorondara.
In fact these schemes undermine the entire basis of heritage protection everywhere, and we call again on the Planning Minister to now take the initiative and seek to implement a regime that MANDATES what heritage studies need to have performed, and which mandates a methodology that ensures heritage protection must be applied to a significant property no matter how loud the owner screams.
39 Nicholson St, Essendon
A fascinating two storey brick veneer residence with unusual casement windows
(possibly inter-war)
What's in a Listing?
The idea that heritage listing negatively affects the value of a property is not, in fact, borne out in reality. Most listed properties sell at a premium, with the certainty and the certification offered by the heritage listing most usually a key driver of the outcome, and
this has been borne out in numerous studies
(pdf link).
Nonetheless, we can expect another round of "what, you can't list this old piece of garbage!" from property owners at the conclusion of Moonee Valley's pending study, and activists and Council need to be ready for all this in advance. Council will need to stick to its guns having commissioned this study or risk undermining its own credibility and legislated authority. It is very specifically Council's duty to apply protection to all the significant heritage properties under its remit, and that duty neither begins nor ends at any specified date.
This survey already comes sadly too late for at least one recognised property of note. The property at 14 Brewster St, Essendon was a brutalist building known as the 'Richardson House', designed by Graeme Gunn for L. H. Richardson in 1962 (and many thanks to our friends at the
Mid Century Domestic Architecture in Australia Facebook Page
for their support in compiling much of this data). The building won the Victorian Architecture Medal in 1966, but we all know that brutalism can be a difficult style for many to love. Unfortunately a quick check for this building on Google Earth today reveals the following image 😞

How You Can Contribute
Council is presently seeking input into the study, and have asked for YOUR nominations of any properties to include. Unfortunately they have muddied the waters a little by specifically calling for nominations of typologies that would usually be regarded as "inter-war" rather than post-war - Old English and Spanish Mission Revival being prominent amongst them, and these are two typologies that Moonee Valley is particularly strong in.
Therefore we urge readers not to be too worried about the actual dates of any of the sites you nominate, if you're in any doubt and you're definitely looking at a modernist building - INCLUDE IT, there are professionals who are paid good money to sort this stuff out and this is exactly what they are there for. More importantly, there is also an inter-war study happening in the background that was commissioned a few years ago, and we have been assured by Council that anything that's nominated here but is technically too early will go in to that study.
CLICK HERE TO VIEW THE INTERACTIVE MAP AND NOMINATE YOUR FAVOURITE MODERNIST BUILDINGS IN MOONEE VALLEY
NB, you won't find all the houses listed here on the actual map, as it was broken for some weeks, so we've submitted a number of properties manually. See the end of this blog post for a complete list of the "missing" properties.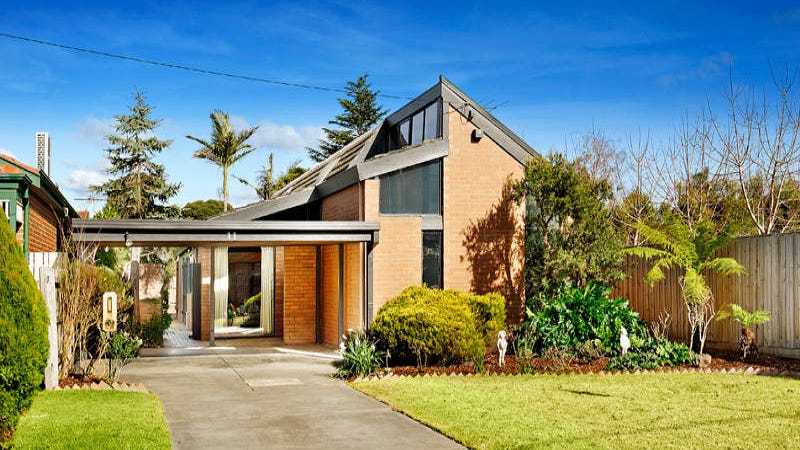 11 Inglebrae Court Essendon
'D.S. Series' Project Home. Designed by Cocks & Carmichael for Design 70 Pty Ltd circa 1968.
Moonee Valley Council Has a LOT More Work to Do
The other point is that in wandering around the suburbs for this study, it's become painfully obvious to MVHA that there are MASSIVE tracts of the borough that are choc full of obviously notable heritage buildings that are all completely unprotected. Entire streetscapes on of in tact period homes that the community would expect they should never lose are all completely without any sort of heritage overlay protecting them, and they are under threat from inappropriate development as we speak.
We had hoped that Council's "gap studies" approach, of which this study is the latest iteration, would be enough to ensure protection of all the necessary buildings. It's now painfully obvious that it won't, and our job moving forward will be to campaign for huge tracts of Moonee Ponds, Ascot Vale, Essendon and even Flemington to have in some cases some very large precinct overlays applied to them. More on this in our next blog post, and probably ad nauseum for years to follow.
39 Brewster Street, Essendon
Smith, Tracey, Lyon & Brock (c.1959)

Post-war & Mid-Century Modernism - Some of Our Favourites
We thought we'd close by including a selection of some of the places we've already nominated (nb the map was broken for some time, so we've supplied most of these to Council directly) that may help inspire you to do likewise for your favourite places in your own neighbourhood. If you have any questions about any of this, please contact us directly - mvha@rattlingtram.melbourne
But please hurry - nominations close on June 16.
12 Nicholson St, Essendon
46-48 Warrick St, Ascot Vale
This is a really bad photo, this double storey duplex (probably architect designed) is one of the finest and grandest examples of the type you will find anywhere. Better without solar ...
39 Lucknow St, Ascot Vale

Properties submitted by Moonee Valley Heritage Action not shown on Council's interactive map
(again with thanks to Steven Coverdale and the good folks at his
Mid-century Domestic Architecture in Australia Facebook Group
- you can join up via that link - for their assistance in crowdsourcing many of the details here)
The
Modernist Australia
website is also a treasure trove that any lover of the style should also be familiar with.
FLEMINGTON
3 Oriana Court Flemington
Lend Lease Sundowner
2 Oriana Court Flemington
House designed by Brine Wierzbowski & Assoc. in 1963
ESSENDON
14 Brewster Street Essendon
'Richardson House' - DEMOLISHED
21 Brewster St, Essendon
designed by Clarke Hopkins & Clarke, 1965
31 Brewster St, Essendon
Smith, Tracey, Lyon & Brock (c.1959)
https://modernistaustralia.com/2017/01/31-brewster-st-essendon-vic/
17 Albion St, Essendon
https://modernistaustralia.com/2014/08/17-albion-st-essendon-vic/
41 - 43 Nimmo Street, Essendon VIC
(Already identified in MV Thematic Places Heritage Study, 2012-13)
11 Inglebrae Court Essendon VIC
'D.S. Series' -Project Home
Designed by Cocks & Carmichael for Design 70 Pty Ltd circa 1968.
STRATHMORE
53 Willonga Street, Strathmore
Albert Ross, 1963
43 Woolart Street, Stathmore
Ian Napier, 1966
1 Noble Avenue Strathmore
Doesn't look like much from the street, but pretty sure that it's by the legendary Ernest Fooks, built in 1951, so one of his earliest
31 Wickham Grove Strathmore VIC
'Abbey House' - Designed by Earle & Bunbury for William Abbey circa 1958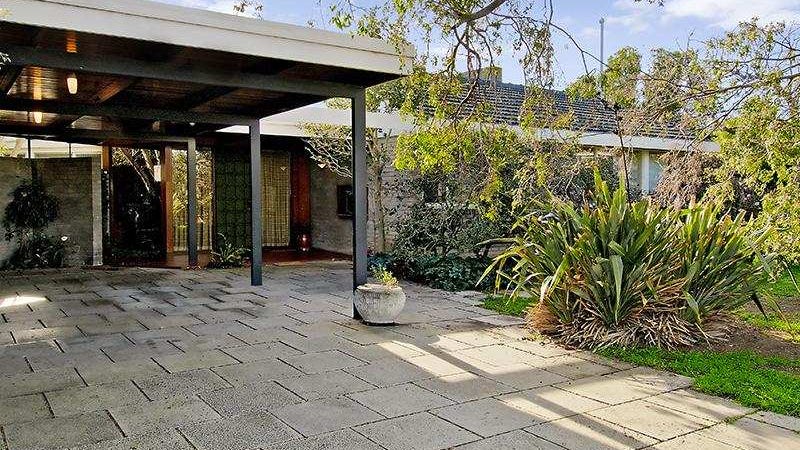 31 Wickham Grove Strathmore
33 Bournian Avenue Strathmore
Former Angus Abbey house, Earle and Bunbury 1958 - 61 with stage 2 designed by Reg Curtis 1968
269 Napier St (Corner Henshall Road) Strathmore
Macfarlane & Martin, ca 1961
KEILOR
18 Watson Rise, Keilor
Designed by Tom Paciocco, 1990 (POSTMODERN)
44 Horseshoe Bend Road &
15 Barwon Avenue Keilor
'Gallery' - Project Homes
Designed by Sergei Halafoff of Chancellor & Patrick Architects for Inge Bros. Pty Lty circa 1968
This house design was a winning entrant in the 1968 RAIA Competition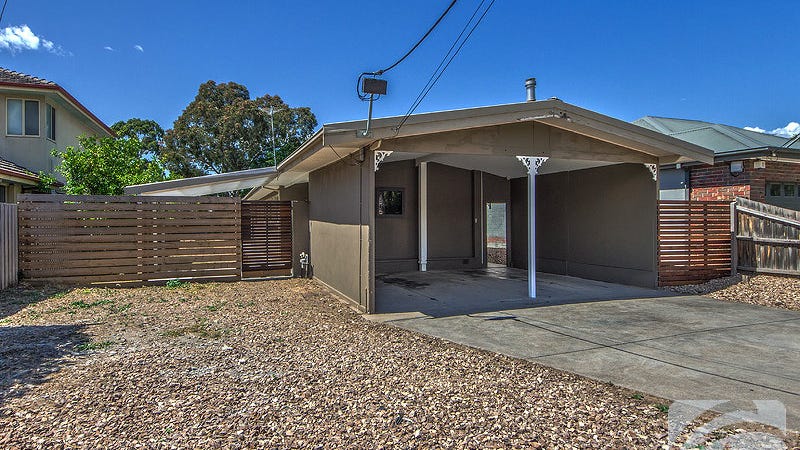 18 Borrell Street, Keilor
18 Borrell Street Keilor
'V375' - Service Plan
Designed by Jack Clarke of Clarke Hopkins Clarke for The Age RVIA Small Homes Service circa 1962
22 Garden Avenue Keilor
'Glen 5' - Project Home
Designed by John Chamberlin for Glenvill Homes circa 1969.
AIRPORT WEST
6 Patrick Court Airport West
'Farmhouse Prototype' - Project Home
Designed by Chancellor & Patrick Architects for Vindin Suares circa 1968.